18-Inch Aluminum Alloy Rim
18-inch super bright aluminum alloy rim creates a sporty and powerful impression.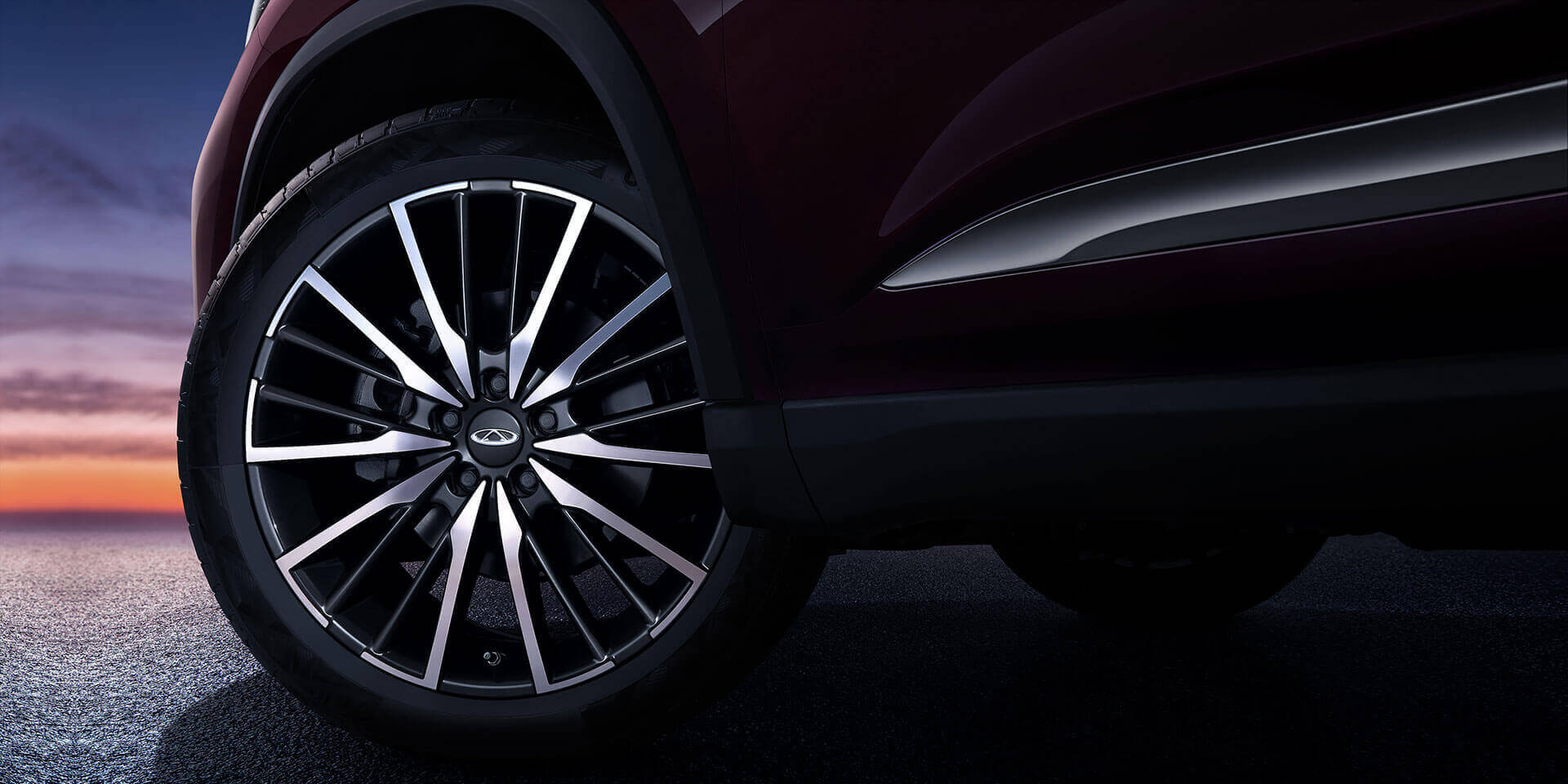 Penetrating Beltline
The body is outlined by three main lines, creating an effect that carries dynamic and static elements alike.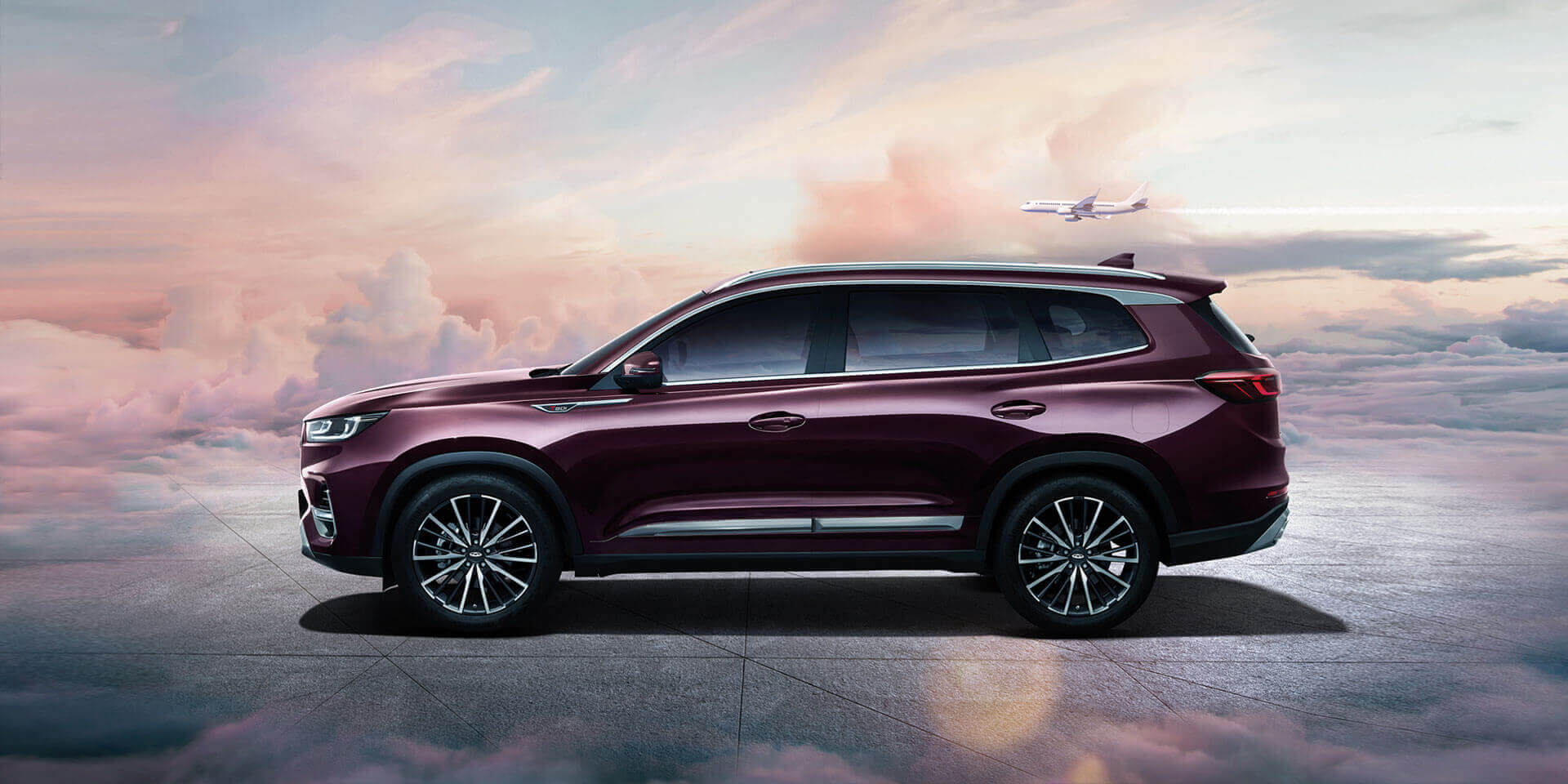 Full Series LED Light Source
The LED high and low beams adopt a multi-cavity reflective matrix, simple and elegant, illuminating in style.
The lighting efficiency of LED headlight is about 2.7 times that of the traditional halogen lamp.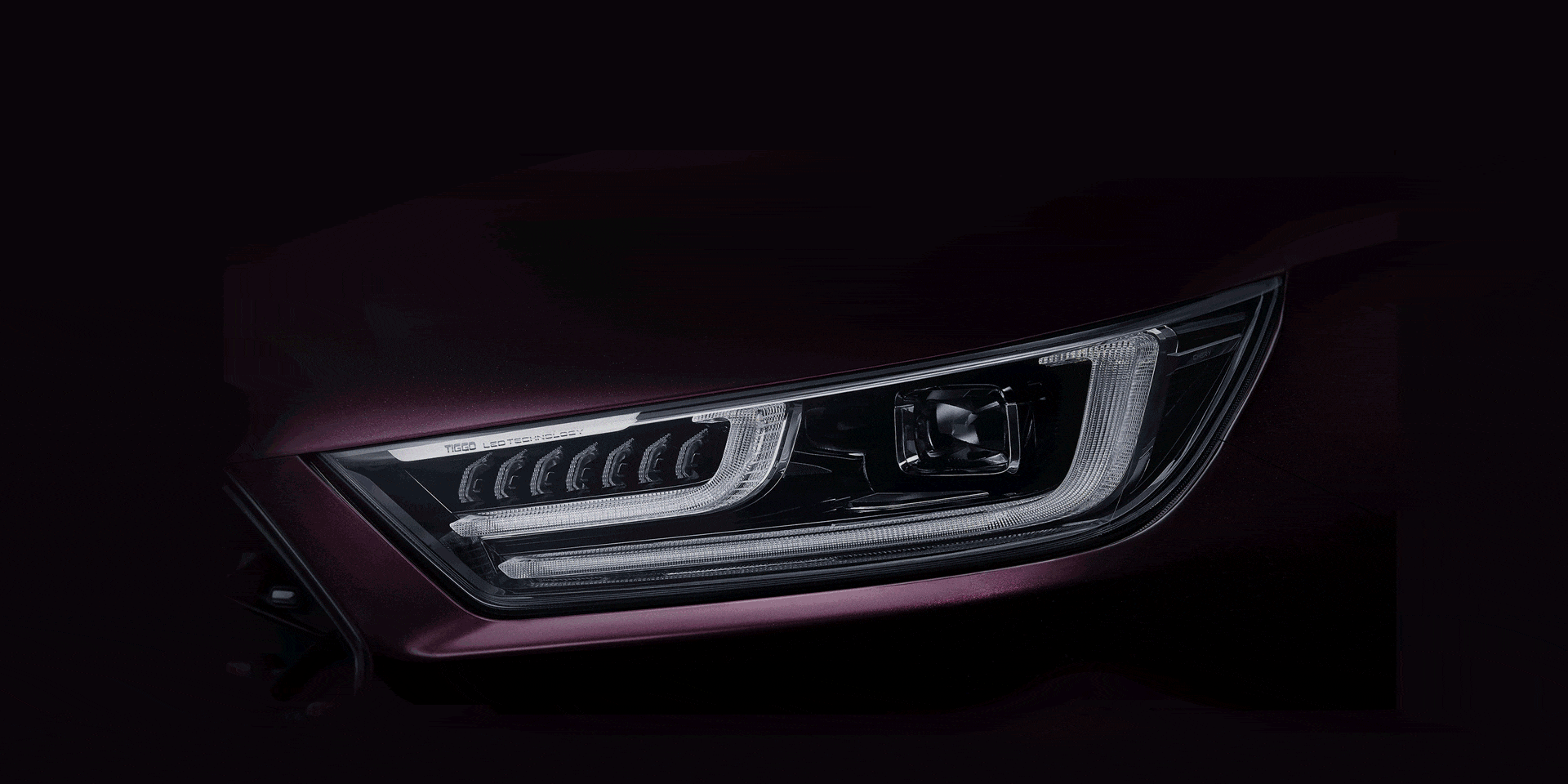 Fully Cladded Luxury Seat
The cushioned side wings are designed to help your body relax, enhancing comfort at the hips.

Spacious Trunk
With 5 passengers, the cargo area has a capacity of 1179L.
With reclined rear seats, the cargo space expands to 2101L.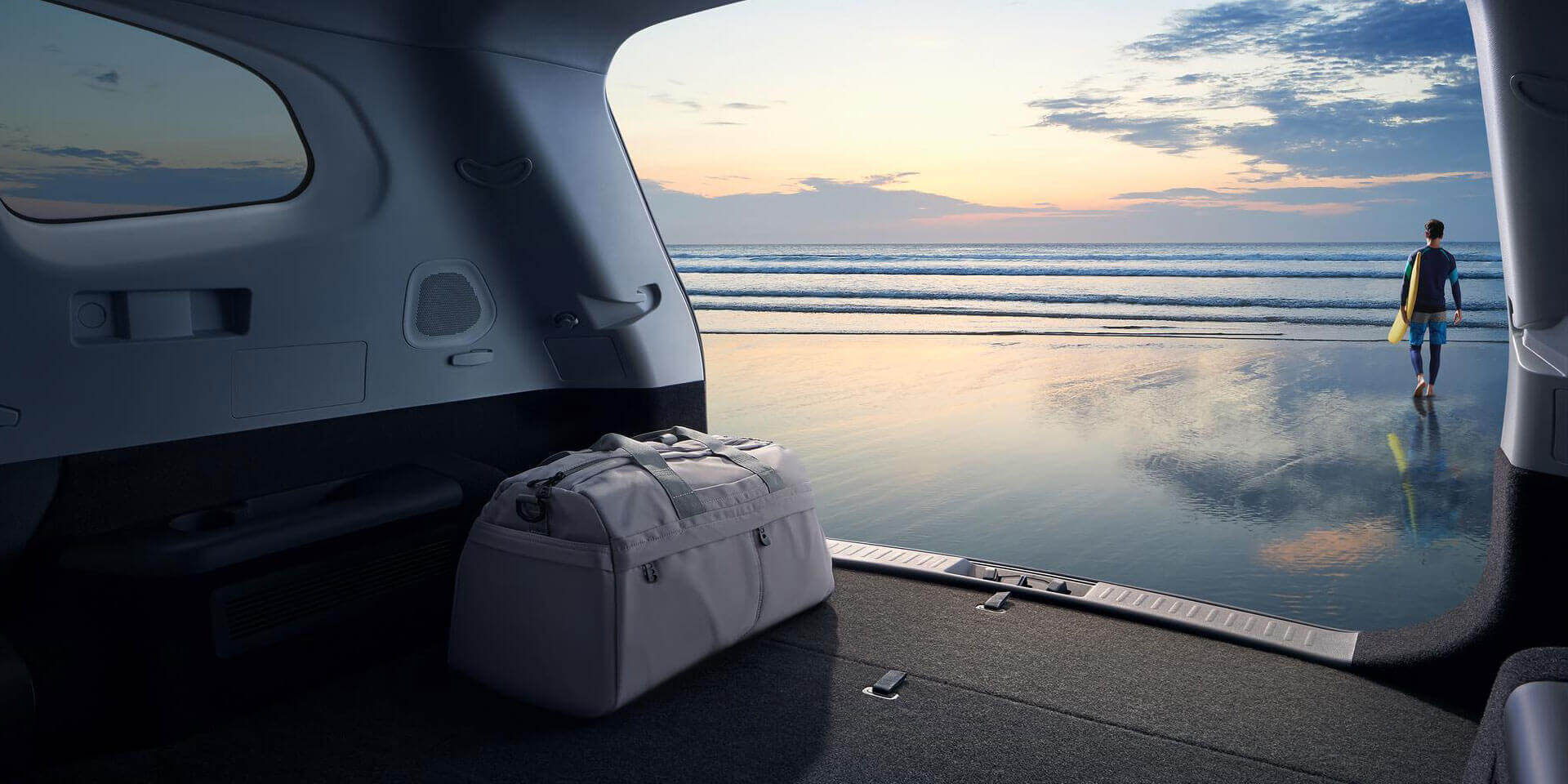 Elegant, Hi-Tech Cabin
A spacious interior complemented by an expansive, hi-tech cockpit comprising surround-wide schematics.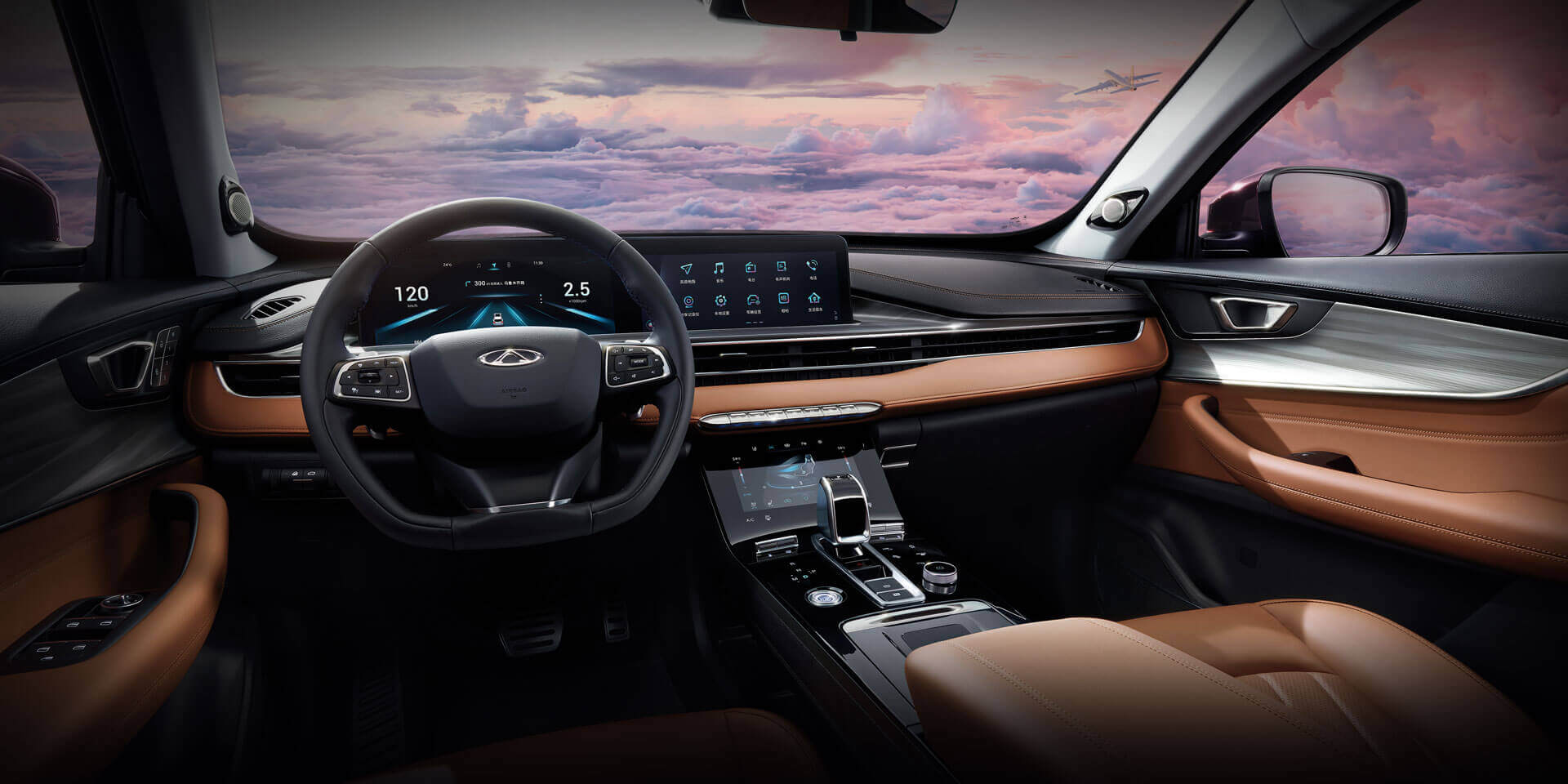 1.6TGDI engine + 7DCT transmission
The maximum power of 1.6T direct injection engine is 145kw, and the maximum torque is 290 / 2000-4000rpm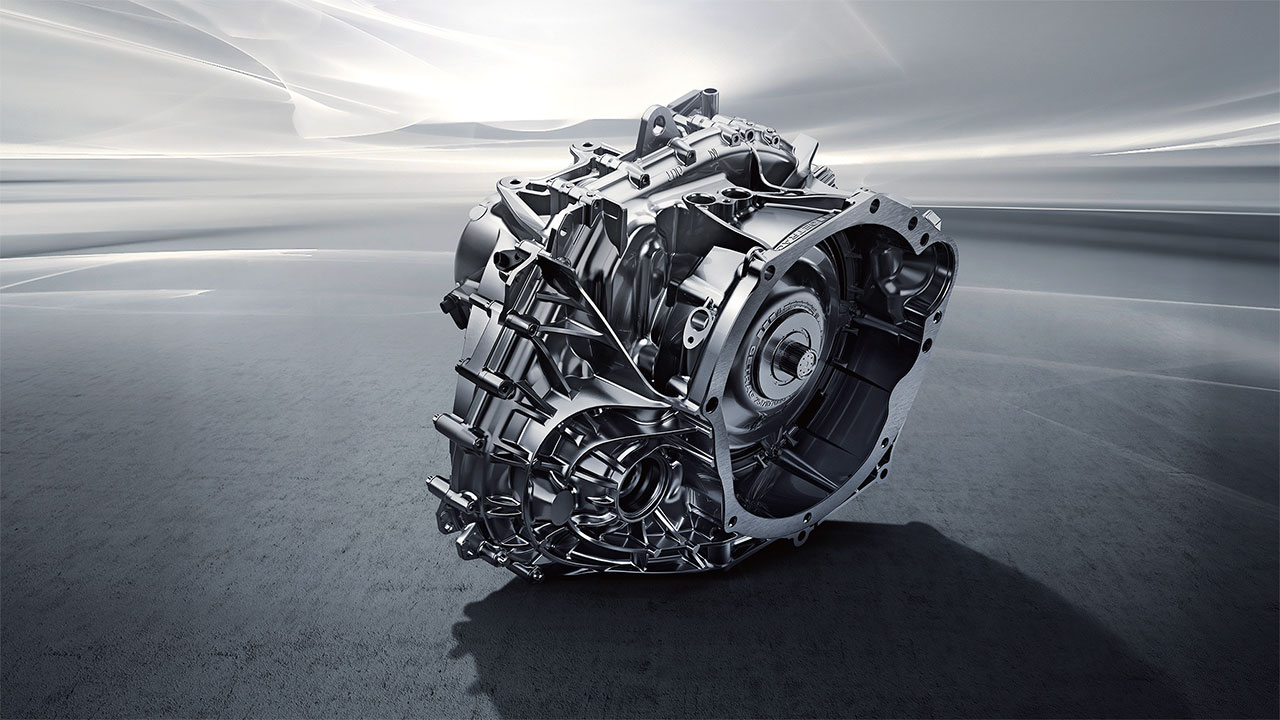 POWER SYSTEM
The T1X platform has better headroom for front and rear seats, and higher ground clearance. The approach and departure angles also ensure better off-road performance.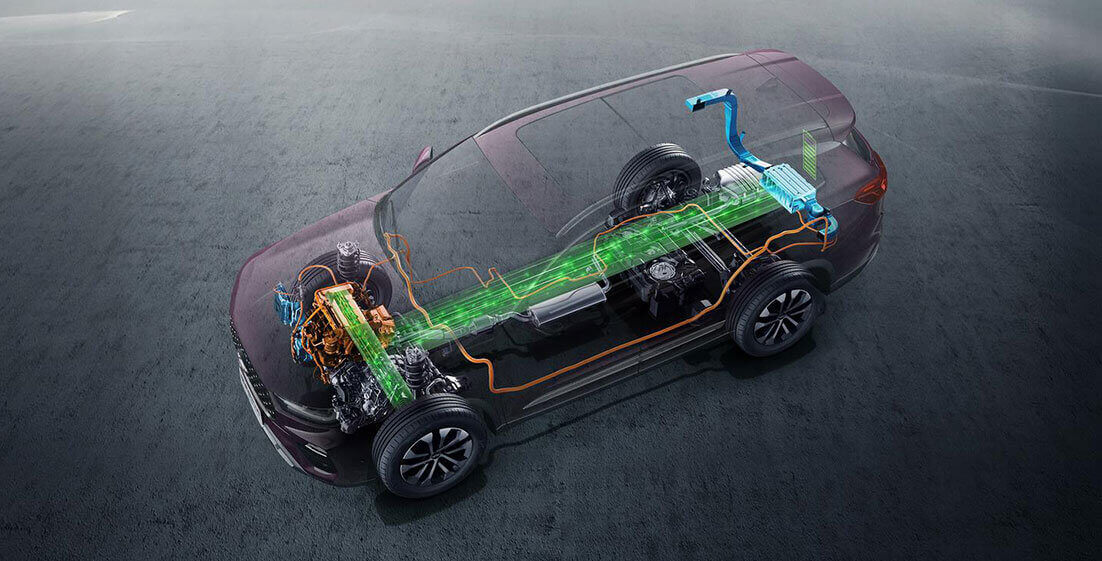 Lane Keeping Assist (LKA)
Drive safe with real-time monitoring of lane lines that ensure you stay in the lane.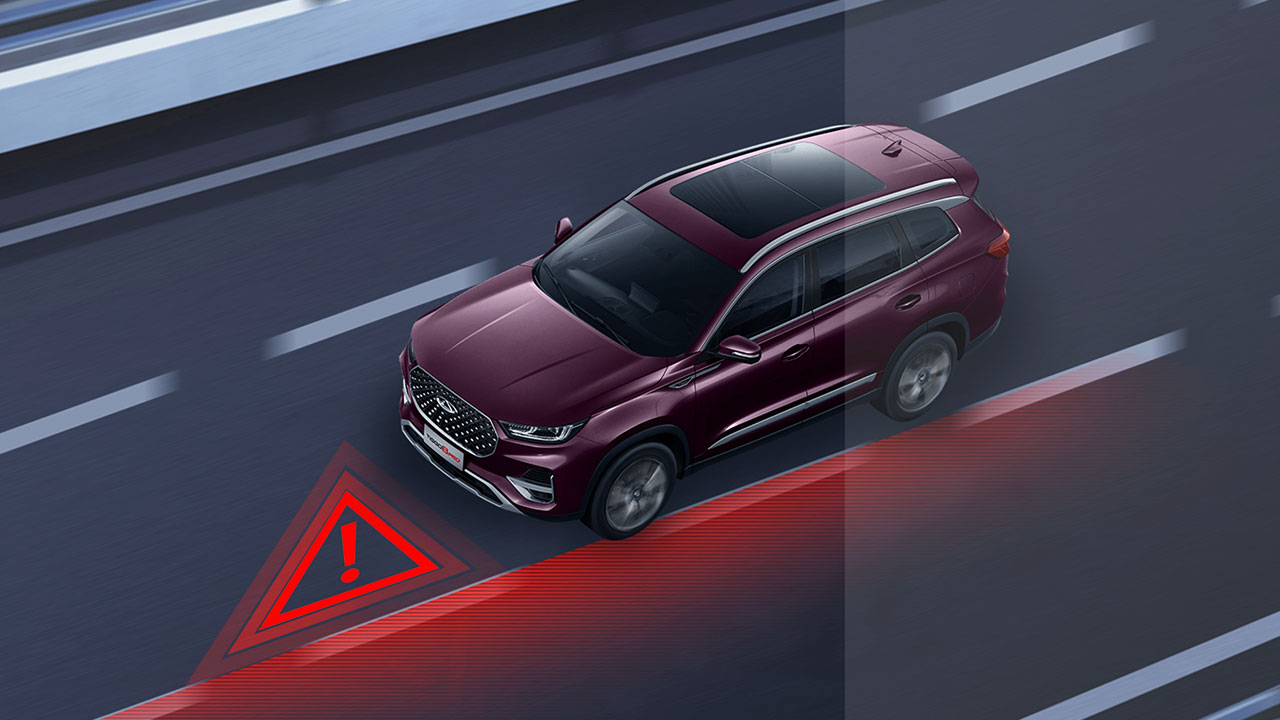 Blind Spot Detection (BSD)
The blind spot detection system has a range of 3mx3m behind the TIGOO8 PRO to assist when changing lanes. Drive with confidence.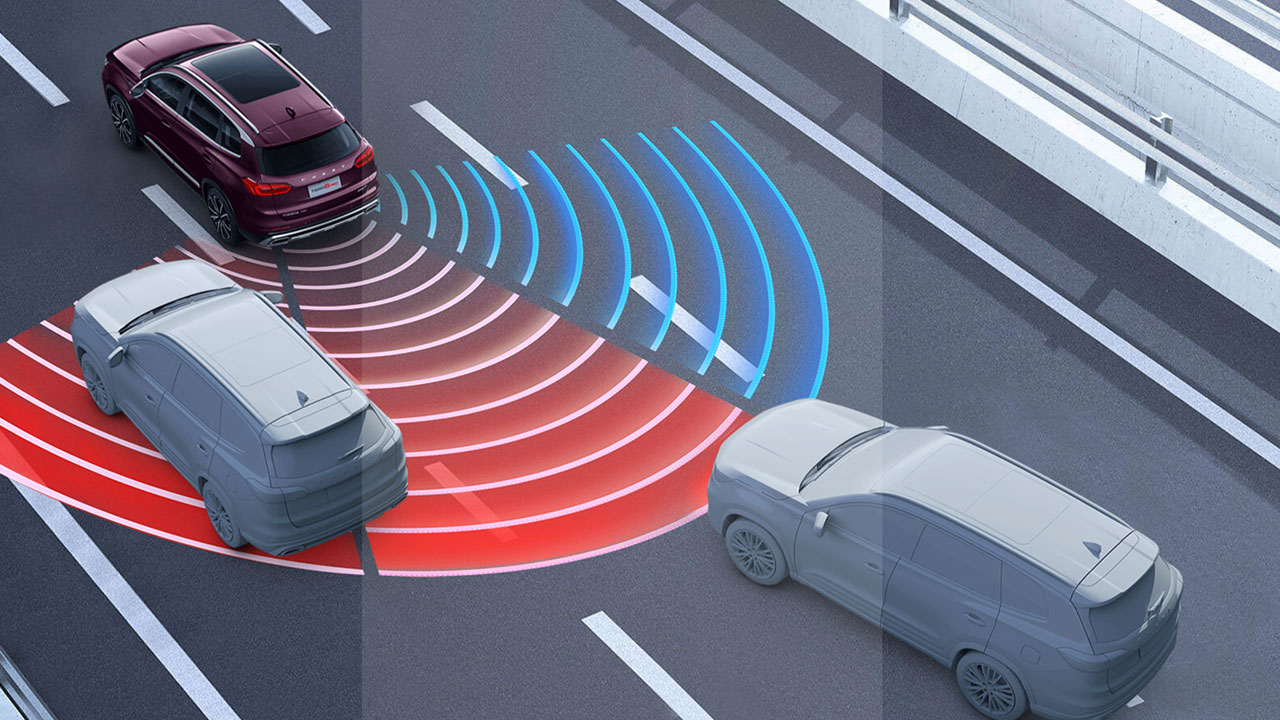 Adaptive Cruise Control (ACC)
Features include road condition monitoring, vehicle spacing, automatic speed regulation and start/stop button.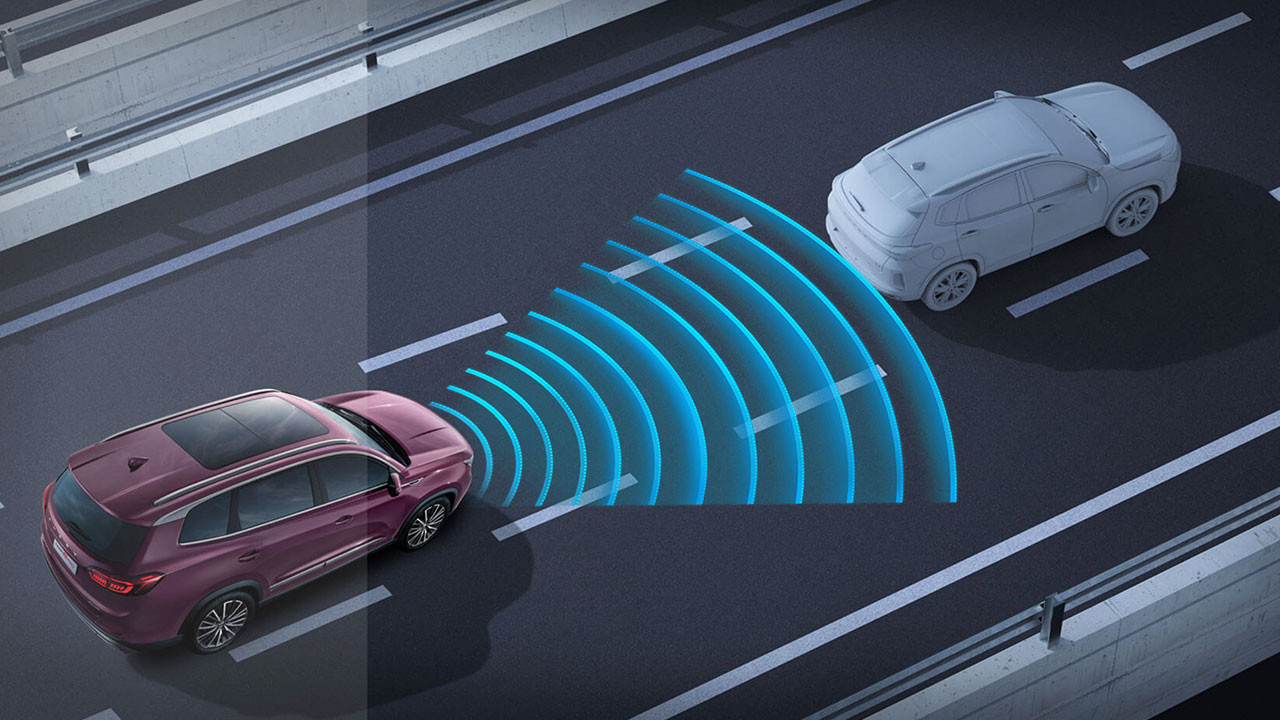 6 Guard-Ring Airbags
The leading guard-ring type airbags provide comprehensive and thoughtful protection. With an overlong side curtain airbag, your rear passengers are also well protected.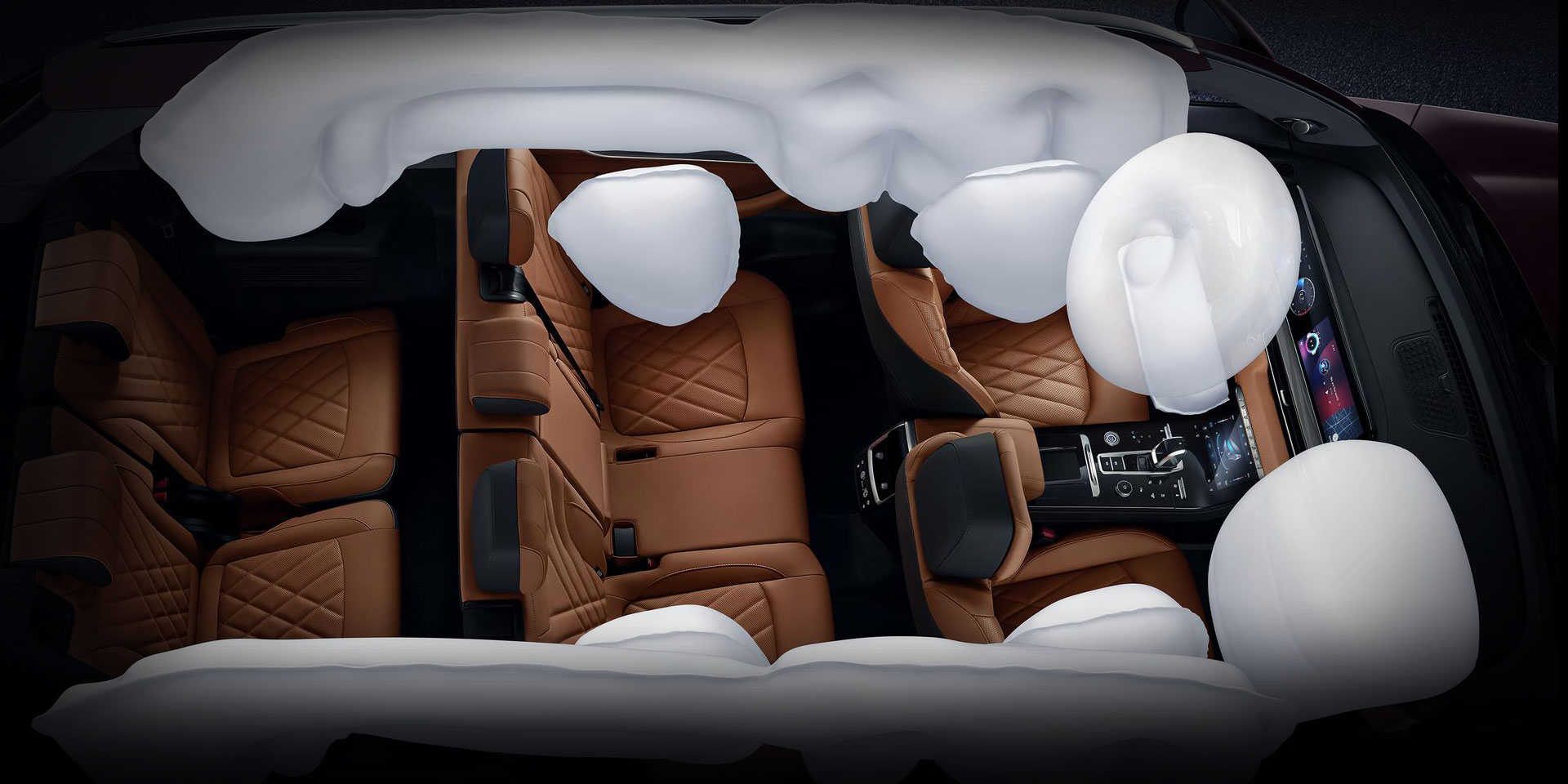 Seat Belt
Advanced double-force-limiter pre-crash seat belts for the driver and the front passenger, and 3-point emergency locking seat belt for the second and the third rows.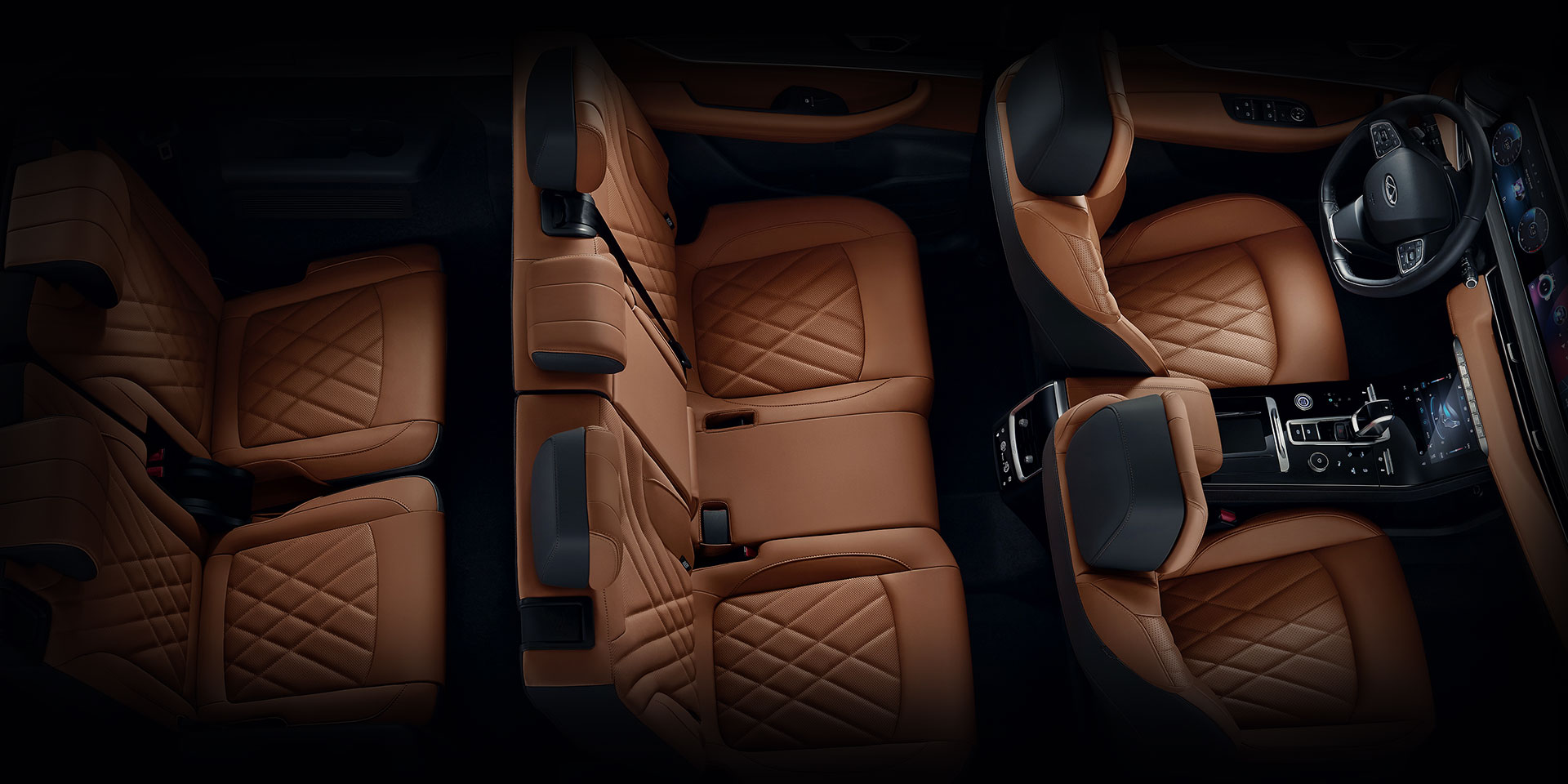 High-Strength Body
Multiple blocks of Benteler ultra-high strength thermal forming steels.
Yield strength ≥1500Mpa
The whole vehicle cover is made of galvanized steel plates.